PPT2SWF (PowerPoint [ppt] to Flash [swf] converter)
A free tool that converts Microsoft PowerPoint Slides to Flash Movie. It can handle the animation as well.
Screen Shot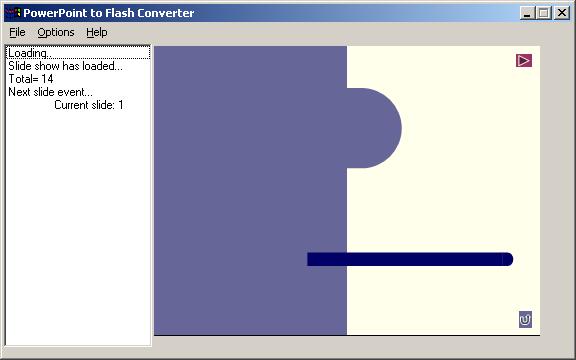 System Requirements
-Windows 95/98/ME/2000/XP
-450 Mhz processor or better
-64MB RAM
-PowerPoint should be installed in the system.
-Needs VB 6 runtime files
Download
Download is no longer available
Note: There must not be any spaces in the path where the application is installed/copied.
If you do not have comdlg32.ocx file then install it by downloading from here